Interior designers and others who specialize in creating custom interior spaces understand the importance of light. Getting the lighting aspect of interior design right is critical to successful decorating. One of the best ways to enhance any interior space is to make use of unique decorative fluorescent light covers. These covers are spectacular because they look good and improve visual appeal. They also soften the ambient lighting. So they can make any space more inviting and more relaxing. Many lighting designers today are shifting to custom fluorescent light covers for improved visual effects.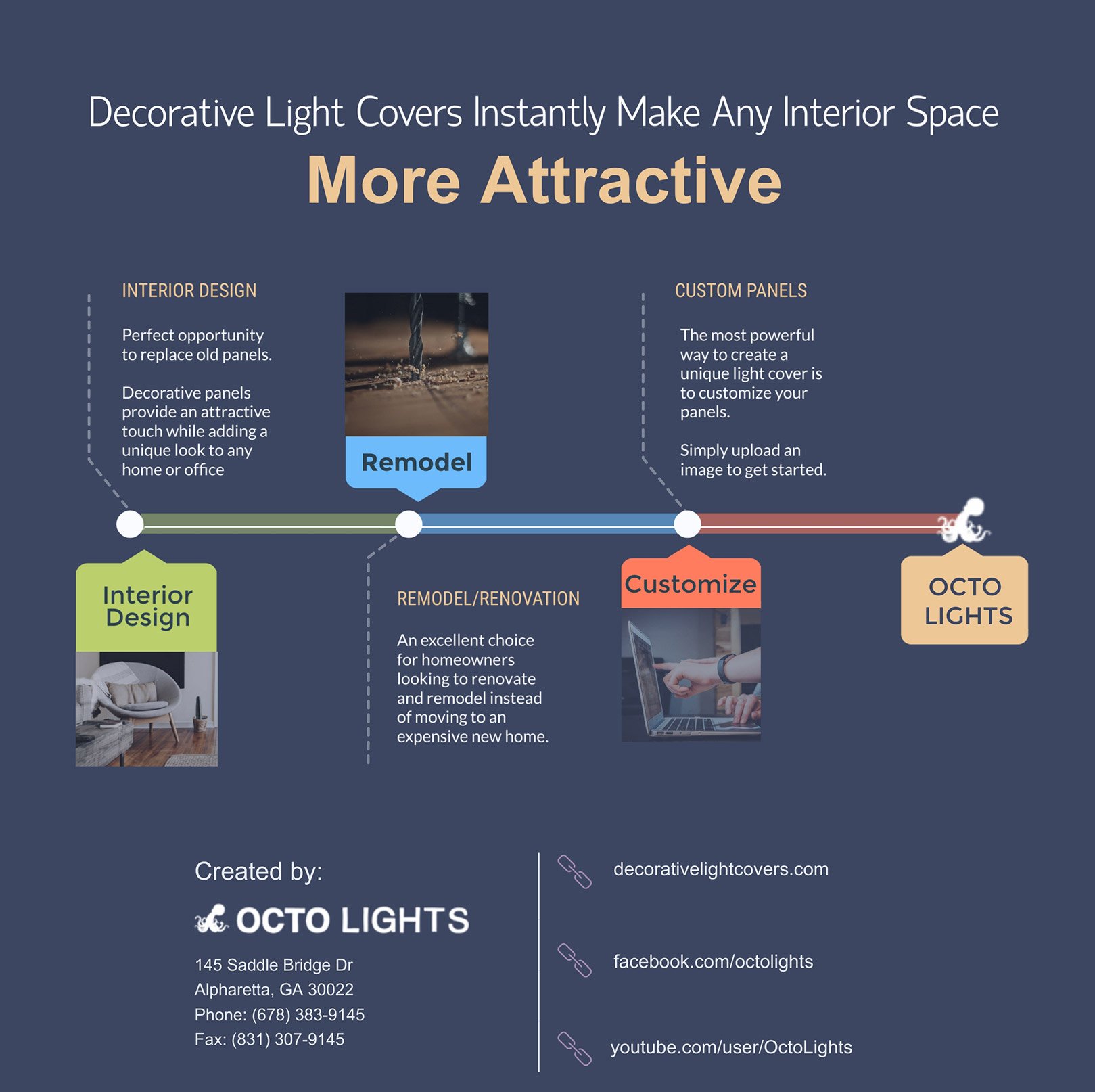 Provide An Attractive Touch
During a redesign, older fluorescent light panels almost always require replacement. Replacing fluorescent light panels with decorative custom image light covers is a great way to upgrade. Older fluorescent lighting covers tend to crack and turn yellow with age. So consider this the perfect opportunity to replace them with decorative panels. Decorative panels provide an attractive touch while adding a unique look to any home or office. It has never been easier to soften lighting, and at the same time, add an attractive accent to your space. Dental clinics, medical offices, and other health care locations are some of our best customers. They often take advantage of this unique type of decorative lighting fixture to create a more soothing environment.
Renovate And Remodel Homes
Homeowners find many uses for custom fluorescent light covers. From the kitchen to the bathroom to the living room and even the bedroom, decorative recessed light covers are unmatched. In fact, kitchen fluorescent light covers have recently gained in popularity. They are an excellent choice for homeowners looking to renovate and remodel instead of moving to an expensive new home. For any room, one thing is certain. Decorative light fixture covers are a smart way to add appeal to an interior space.
Churches And Government Offices
Enhancing any room in your home or business is easy when you use unique and innovative fluorescent light panels. Hospitals, schools, and retail outlets, as well as even churches and government offices, stand to benefit. They can all gain substantially from the benefits of decorative light covers for fluorescent lighting. Perhaps one of the most powerful ways to create a unique light cover is to customize your panels. Simply upload an image rather than choose from our extensive collection. This is an exciting way to create precisely the look you want for your home or office.
Proven Track Record
Octo Lights is a reliable and dependable source for high-quality fluorescent light covers. We specialize in providing homeowners and businesses with custom light covers quickly and conveniently. Affordability and top quality are always our top priorities. When you're looking for decorative recessed light covers, few other companies can compare. With a proven track record and a long list of satisfied customers and clients over the years, Octo Lights is the one to call for all your decorative fluorescent light fixture needs.