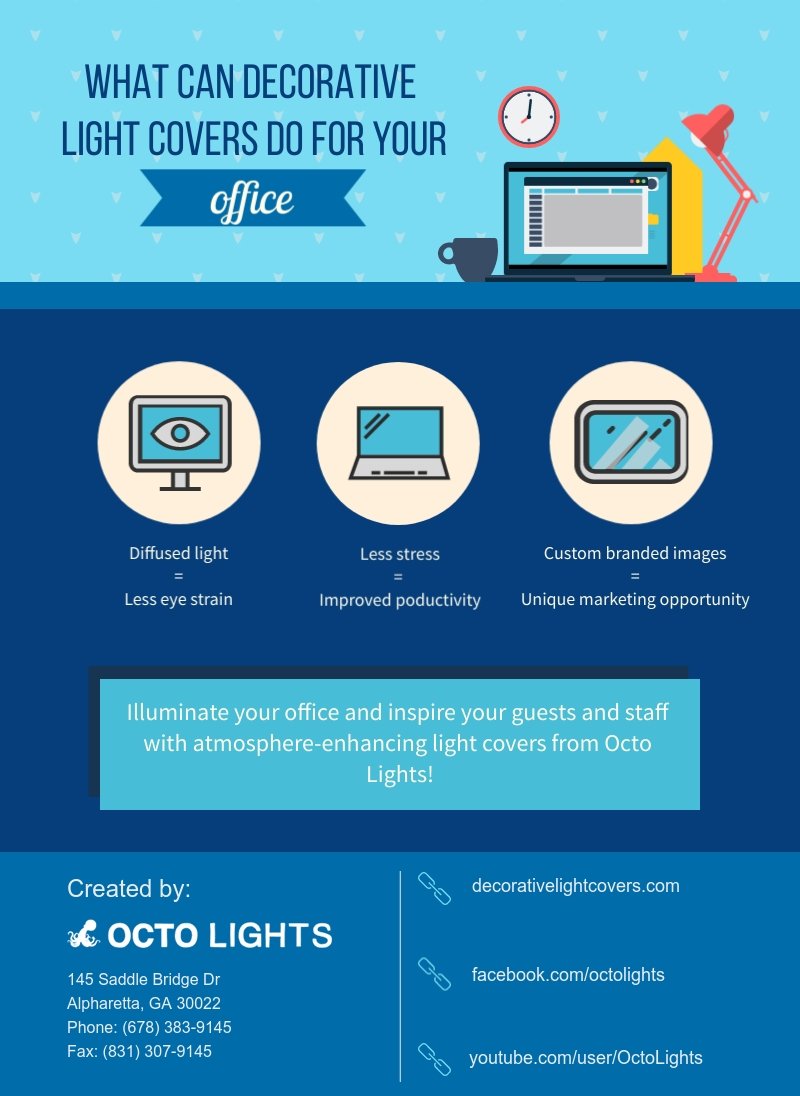 Most offices are designed in a relatively similar fashion. They have bright, fluorescent lights, standard chairs and tables, and a generally simple aesthetic. Function often comes before style, particularly when you are on a budget or accommodating a wide range of demographics. Adding decorative light covers to your office can be a subtle yet powerful way to enhance your space.
Whether it is a doctor's office, insurance agency, or commercial space, your business can benefit from installing unique light covers. A fluorescent light diffuser panel can reduce the harshness of the light emitted by a fluorescent fixture. The diffuse light creates a less grating and more calming environment. This is obviously beneficial to all of your guests as well as your staff. And reducing stress is a crucial component to improving productivity.
Our fluorescent light panels are more than just functional. You can transform your office or entire building by replacing your standard diffusers with decorative fluorescent light covers. Our decorative light covers offer a unique look and a memorable experience. We have a huge selection of high-definition images to choose from. Our standard covers include scenes of the beach, clouds, landscapes, waterfalls, and plenty of other designs.
Custom Light Covers for Your Office
We also offer custom light covers, allowing you to choose virtually any image and turn it into a work of art. Though it seems simple, replacing your basic fluorescent lights with decorative light fixture covers can improve your office by making an impactful impression on your visitors.
Another way that many of our customers use custom light covers is for branding and advertising. With custom printing, you can put your brand logo or even a mission statement of a backlit light cover for added impact. Some retailers even use these light covers in vertical displays to feature new items or sales. There are lots of ways people are using decorative light covers with their businesses. If you have a unique dream, we can make it happen. Just drop us a line in your review to let us know the exciting and innovative ways you use your Octo Lights light covers.
Illuminate your office and inspire your guests and staff with atmosphere-enhancing light covers from Octo Lights!