Decorative light covers can help you keep your memories – how? Well, how do you keep your memories now? No doubt you have videos of your memorable moments - but you must also have photographs! Most people do, even if only as old snaps. Maybe you have a photograph album that you bring out now again to browse through – or show to visitors.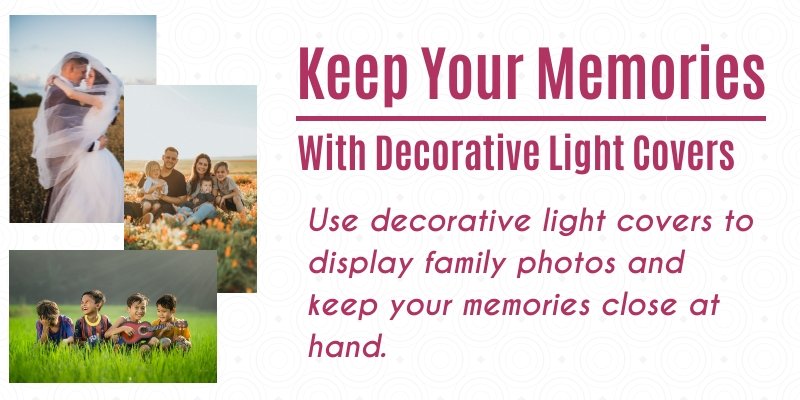 Decorative Light Covers Enable You To Retain Memories
Many people prefer to look at real paper printed photos than watch a digital photo-frame scan through its list one after another, with its allotted time between each image. It doesn't really matter—you must have some photos of times gone by that make you smile. Maybe you have photos of your children when they were younger, or just some silly snap taken at an awkward moment that made you giggle at the time.
You can retain these memories using decorative light covers on your ceilings – or even on your walls. All you need to start is an LED or fluorescent lighting unit with light diffusion panels to diffuse the light evenly. Then send Octo Lights a digital image for us to print. We can print that image onto a flexible polyester sheet that you can slip over the diffuser panel.
The light shines through the printed image and then the diffuser panel to give a fantastic view of the photo you sent us right there on your ceiling. If all you have is traditional printed photos, you can use a phone camera or digital camera to photograph them. Then you send the digital files to us. We can print them onto 1x2, 2x2, or 1x4-foot light covers for you. Order is irrelevant – we will print 1 or 100.
See Your Image Before Payment
All it costs is $22.99 - $29.99 for each panel, depending on the size. We don't charge extra to use your own images. We will email you a private link so you can view your image before we deliver. If you are unhappy with the final version, then you don't pay. We will refund your money or offer an alternative photo—this applies to all of our images, not only custom decorative light covers.
Insert the covers by unlatching or unscrewing your existing diffuser panels. They may be hinged to make it easier. Next, insert your decorative light cover over the panel and replace the panel. You could have a different photograph placed into each diffuser panel.
Decorative Light Covers On Two Circuits
Some people use two light circuits, or even more, so you switch on them all at once, or just some of them. You can use a timer to switch between two or more sets of your memories at preset intervals. You can show your children at ages 0 – 10 in one set of panels and aged 10 – 20 in another. It's your choice but use your imagination. Figure out the images you would like to gaze up at in your lounge or before you go to sleep in your bedroom.
Decorative light covers, also known as light lenses, can show any images you want. However, if you would prefer these images to be of your family as they grow up, or to remind you of memorable vacations or perhaps even of your wedding, it is all possible. Decorative light covers can help you keep your good memories in your mind, no matter what they are.
Check out Octo Light's decorative light fixture covers.