Lighting plays a vital role in creating the perfect interior living environment. In fact, many experts would agree that light is one of the most critical and essential elements for getting an interior space right from the very beginning. While there are many ways to accomplish this goal, one of the best ways is to consider the use of modern and stylish replacement fluorescent light panels. They are considered one of the most innovative lighting features available today. Continue reading to learn how you can improve the lighting in your home with decorative light panels.
Comfort And Enjoyment
Fluorescent light diffusers, as they are sometimes called, can significantly enhance the overall comfort of an indoor space. Decorative light diffuser panels can actually improve fluorescent light. By filtering the light, they reduce headaches and eyestrain in rooms where you read or work for extended periods. Businesses can enjoy higher productivity by installing fluorescent light covers that are functional and decorative. Using various colors and images, lighting can be softened, diffused, and modified in a creative and unique way.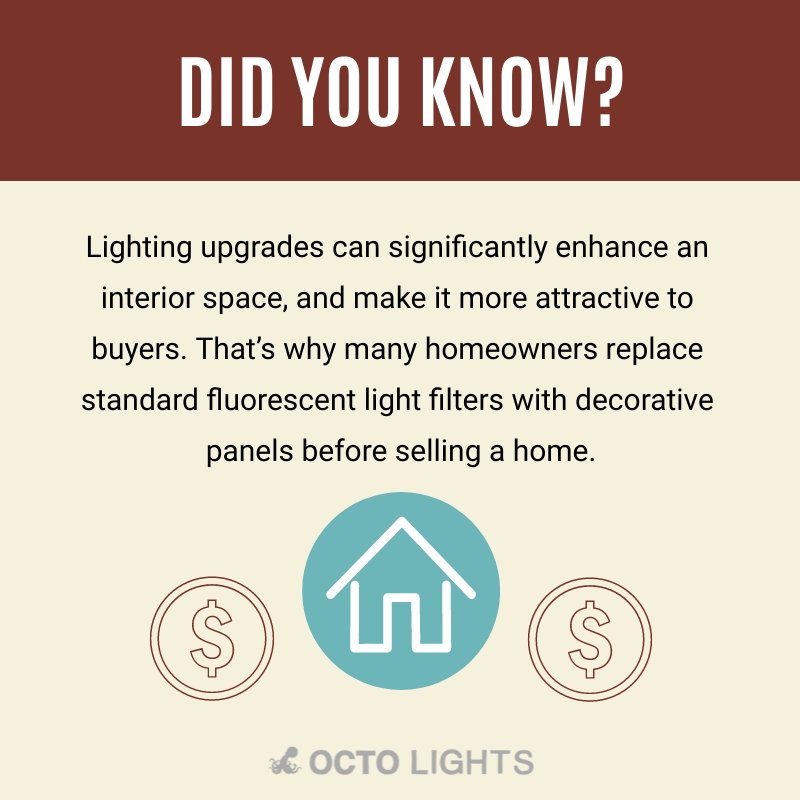 Replacing Standard Fluorescent Light Filters
Enhancing a home with innovative lighting doesn't require replacing all of your fixtures. Decorative light covers can make a huge difference. Lighting upgrades can significantly enhance an interior space, and make it more attractive to buyers. That's why many homeowners replace standard fluorescent light filters with decorative panels before selling a home.
Sky-and-cloud panels or fluorescent light covers can also be used in commercial settings to improve sales or improve productivity. Either way, one thing is sure: decorative light covers have real value.
Innovative Lighting in Residential And Commercial Spaces
With so much to offer, it is clear why fluorescent light covers have only continued to grow in popularity. Useful in the kitchen, living room, hallway, bedroom, or bathroom, sky-and-cloud panels have countless applications. The possibilities are endless. Best of all, these unique fixtures can be custom designed to fit virtually any space or application imaginable.
Experienced And Professional
One of the first steps in getting this type of lighting right is carefully choosing a company that specializes in ceiling light covers. One company in particular that has consistently outperformed the competition year after year is Octo Lights. We are dedicated to providing the very best fluorescent light fixtures for both home and office. Experienced and professional in every way, Octo Lights helps individuals and businesses make the right choices when it comes to unique and innovative decorative panels used to cover fluorescent bulbs. Contact Octo Lights today to learn more.