There are many reasons you might decide to renovate or update your home. Maybe you're considering putting your property on the market and want to impress potential buyers. Or you may simply want to give your home a facelift to better suit your personal style and taste. The most popular starting place for a home update is in the kitchen. Unfortunately, updating this area of your home often requires pricey upgrades. Appliances, cabinetry, plumbing, electrical lines, and more can quickly stretch the limits of your budget. However, there are also some inexpensive and quick ways to upgrade your kitchen that could make a big difference to your home's look and feel.
Start With Fluorescent Light Covers For Your Kitchen Ceiling
Fluorescent light covers are an affordable yet effective upgrade for any room. They can transform your walls and ceilings into a work of art, making them the perfect option for significantly livening up your kitchen.
Fluorescent light covers are a simple but impactful addition to the light diffusing panel on your fluorescent lights. Innovative light covers display a custom image to amazing effect. They are eye-catching, unique, and act as a window into any scene of your choosing.
For example, you could create a skylight in your kitchen instantly, without cutting a hole in your ceiling. With a cloud-and-sky-themed fluorescent light cover, you can achieve the look and feel of real skylight windows without the time or cost.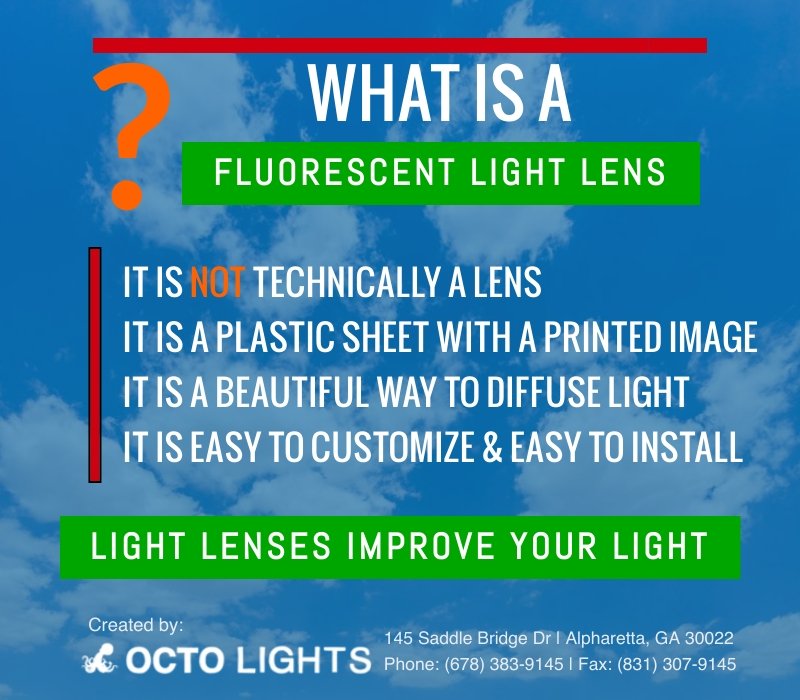 Decorative Light Covers for Your Walls
Another innovative way to upgrade your kitchen is to use decorative light diffuser panels on your walls. This method provides the same effect as on your ceilings, but the light covers transform from area lighting to innovative decor when placed on a wall.
You can keep summer alive all year round by placing multiple beach-themed diffuser panels on your kitchen walls. The backlit images create the effect of a large window onto a sunny tropical escape. Or you can use ocean-themed panels to create the illusion that your kitchen is submerged underwater. The possibilities for upgrading your kitchen are endless.
Utilizing Custom Fluorescent Light Covers to Upgrade Your Kitchen
By now, you're likely interested in fluorescent light covers and wondering where to find the most affordable, high-quality options for your kitchen. Octo Lights is the premier supplier of decorative light covers to fit any room in your home.
Beyond our vast selection of ready-made fluorescent light covers, Octo Lights also gives you the option to create your own custom light covers. This is perfect if you have a specific vision for your kitchen's decorative lighting.
Octo Lights makes it easy to order your customized fluorescent light covers with just three easy steps.
Ensure your custom image fits the image size requirements.
Upload your image.
Review your purchase and order your custom-made fluorescent light cover.
We hope you're enjoying our blog! To view our wide selection of fluorescent light covers to liven up any room in your home, click here. Visit our "About Us" page to learn more about what makes us the leader in fluorescent light covers.