Custom ceiling light panels offer you a unique form of modern home decor. Many people seek something unique in their decor, both for themselves and visitors, and there is a natural human desire to create a good impression on your friends. People want to show off their decorative skills and ability to maintain a high standard of interior design. This is particularly true if you entertain a lot. So when you have visitors to your home, it is right that you want to impress them. Custom light panels can create a topic of conversation for dinner or cocktail parties. Most visitors will be intrigued by how you have used your lighting system. And many will also be more than a little envious.
Using Custom Ceiling Light Panels in Modern Home Decor
You can easily view the sky-and-cloud panels and other decorative fluorescent light covers we offer here. Click on any of the links to discover even more stunning images. But how do custom ceiling light panels differ from these?
The primary difference is that with custom light panels, you can decide on the image you want to display on the light cover. Our standard range of sky-and-cloud panels is available for any customers who wish to buy them. But your custom ceiling light panels are a unique design just for you.
You are not restricted to our standard range of sky-and-cloud panels. We have a great selection that includes night skies, sunsets, waterfalls, flowers, and even Hubble telescope photographs of deep space. But with custom light covers, you could display your business logo or company name on your office ceiling. You might even add images of your products. If a client walks into your office and asks what you make, simply tell them to look up!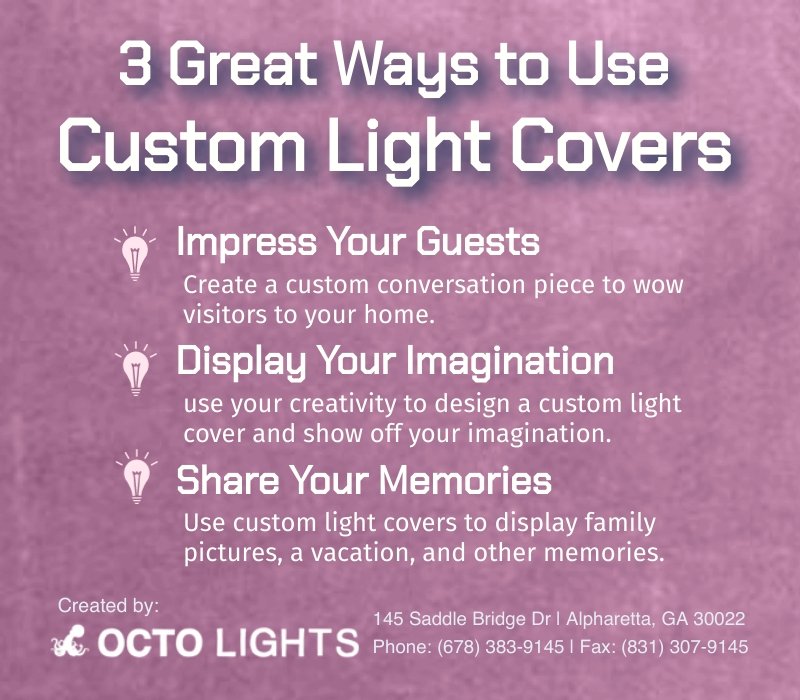 Display Your Imagination
With custom light panels for modern home decor, you can bring your imagination to life. Display your creative ideas on your living room, bedroom, or dining room ceiling. At less than $30 a panel, this is a very inexpensive way to impress your guests. The material we use is a heavy, durable polyester film. We print your image at very high quality and saturation right onto the film.
The inks we use can withstand the backlighting that makes the image stand out when you turn on your lights. You'll enjoy gasps of amazement from your guests as they enter your dining room. You will need no other topic for discussion throughout the entire evening! And the low price means you can amaze them even further when you present a different image the next time they visit.
These custom ceiling light panels are simple covers for your existing LED or fluorescent light diffuser panels. You can easily attach them to the panels and easily replace them with a new design. Because they have been customized just for you, they can show off your own photographs. There's no limit to what you can do!
Print the Kids on your Decorative Light Covers!
Custom light panels offer some intriguing possibilities. Your smiling children could beam down on you. Or you can be reminded of your favorite vacation destination every time you look up. What is printed on your custom decorative light covers is entirely up to you. You will likely come up with some great examples. Just keep in mind that your LED and fluorescent light covers can be printed with any image of your choice.
Custom ceiling light panels for modern home decor will enable you to amaze your dinner guests and provide you with some calming nostalgia when you need it. Why look up at a glaring fluorescent or LED lamp when you can have a beautiful, peaceful photograph of your favorite view shining down upon you? Contact us to arrange your own custom ceiling light panels.